We welcome you to get to know our team of professionals. We are very proud to represent Lakeland Regional Health. We believe you will find us to be a diverse, accomplished, passionate, caring team.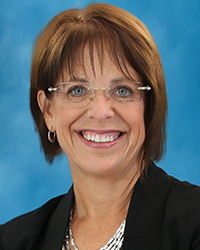 Elaine C. Thompson, PhD, FACHE
President and CEO, Lakeland Regional Health

Elaine Thompson, PhD, FACHE, joined Lakeland Regional Health (LRH) in 2010 as its President and Chief Executive Officer. During Dr. Thompson's tenure, affiliations have been formed with Mayo Clinic Care Network, USF Health, Nemours Children's Health System and Orlando Health to provide expanded high quality healthcare services, not just at the 849-bed Lakeland Regional Health Medical Center, but throughout the region, through substantial growth in physician practices and ambulatory settings.Early in her time at LRH, Dr. Thompson, together with her leadership team, initiated a performance improvement effort resulting in a redesigned Emergency Department facility and workflow. These improvements reduced wait times and walkouts, prompting national and international attention from other healthcare systems interested in learning about and applying the successful model in use at LRH. She is a tireless advocate for the patients and families served by LRH, working with community partners, legislative and business leaders, and physicians to improve health services for the sixth poorest suburban county in the country. Dr. Thompson shares her insights on numerous community, professional, and corporate boards that reflect both her professional and personal interests and is a Director for the Florida Hospital Association. Dr. Thompson has been named five times to Becker's Hospital Review's "Top 100 Non-Profit Hospital CEOs to Know."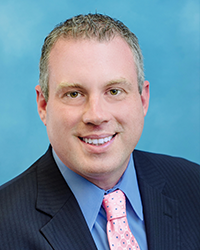 Timothy J. Boynton
Vice President of Development, Chief Public Relations and Communications Officer

Tim Boynton joined Lakeland Regional Health in 2013. His unwavering determination and enterprising insight have played an integral role in the success of Lakeland Regional Health Foundation.
Under Mr. Boynton's tenure, the Foundation has received its single largest gift, initiated a successful Annual Giving Program and recently concluded a six-month campaign that culminated in the opening of the Bannasch Institute for Advanced Rehabilitation Medicine. He is now leading major fundraising initiatives for Lakeland Regional Health's Hollis Cancer Center as well as the Carol Jenkins Barnett Pavilion for Women and Children.
As Vice President of the Foundation, Mr. Boynton oversees the planning and execution of several much-anticipated community events, including Women in Philanthropy's Annual Luncheon, 'Twas the Night, Philanthropist of the Year and the Promise Run 5K and 10K. The inaugural Promise Run drew more than 1,800 runners and walkers and more than 200 volunteers. The first event's proceeds were used to offset construction costs for the new chemotherapy area at the Lakeland Regional Health Hollis Cancer Center.
Prior to joining Lakeland Regional Health, Mr. Boynton was Manager of Development for Maine Medical Center, where his fundraising efforts were focused on the Maine Children's Cancer Program at the Barbara Bush Children's Hospital in Portland. Tim Boynton also spent time working at the Elliot Health System in Southern New Hampshire.
Before Tim Boynton began his career in philanthropy, he had an exciting stint working with composer Mark Schoenfeld on Brooklyn the Musical, which ran for 284 performances on Broadway.
Mr. Boynton has a Bachelor's degree in Business Administration and has extensive training from the University of Wisconsin at Madison and the Association for Healthcare Philanthropy. He is currently earning his Masters in Business Administration from the University of South Florida.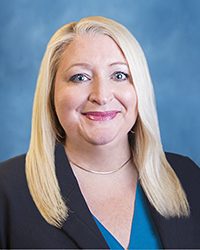 Jodi Ridley
Manager of Special Events, Lakeland Regional Health Foundation

Jodi Ridley joined the Foundation in 2015 and oversees several beloved events, such as our annual Promise Run. Prior to working at Lakeland Regional Health, Ms. Ridley was an event coordinator and fundraising campaign coordinator and trainer for Publix Super Markets. She has been in the events and fundraising field since 2006. Ms. Ridley attended Lee University in Cleveland, Tennessee, and Polk State College.