DeAnne Abell's story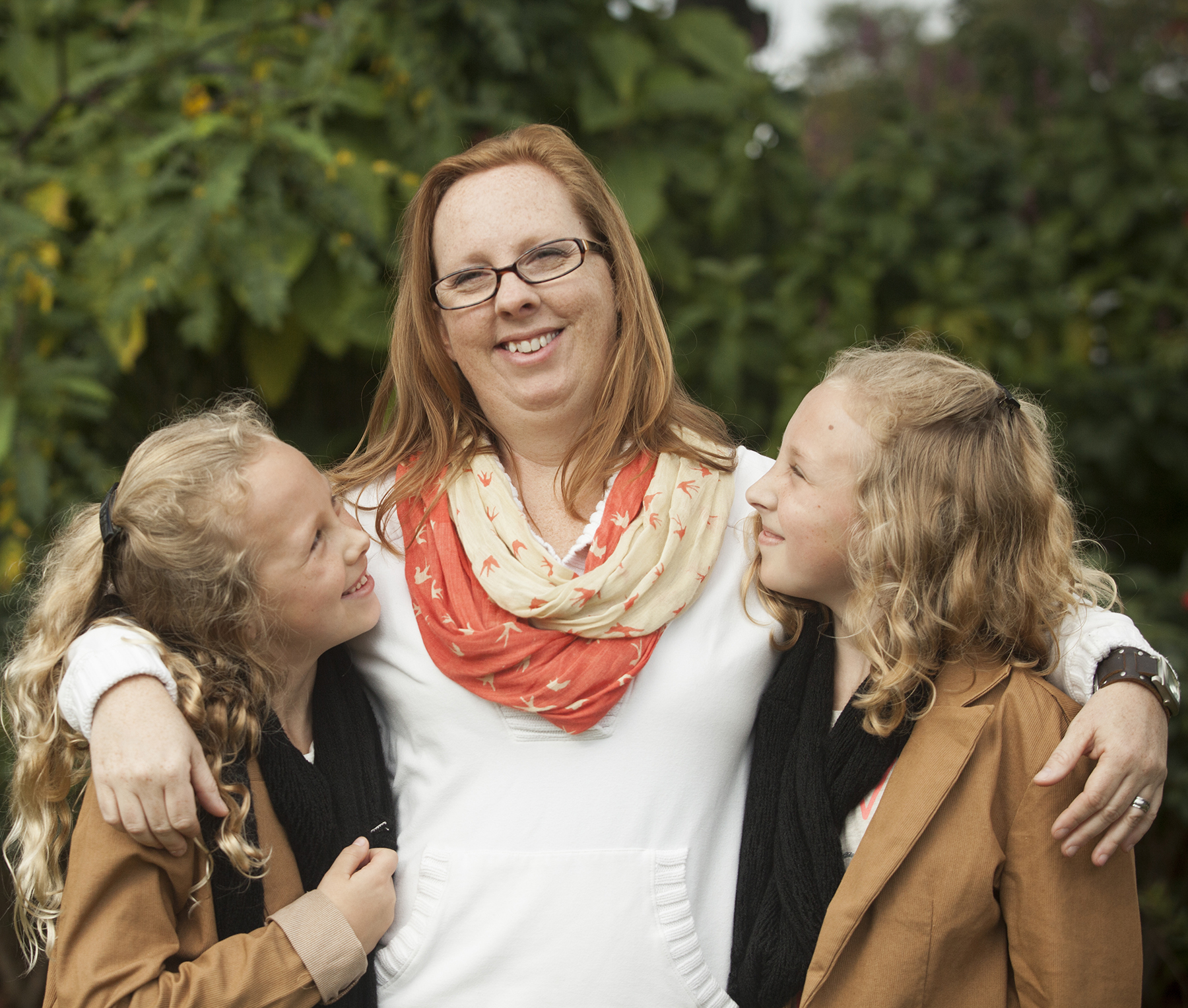 DEANNE ABELL
The Hollis Cancer Center team gave me Christmases with my kids, birthdays with my kids, and time alone with my husband.
DeAnne Abell
Breast Cancer Survivor
Lucy Abell was 4 years old when DeAnne Abell was being treated for breast cancer. All Lucy can recall about the trips to accompany her mom for chemotherapy treatments are the care providers at Lakeland Regional Health Hollis Cancer Center offering her and her sister cookies and drinks.
As her mom, DeAnne Abell, now 41, talks from the couch in her south Lakeland home about conquering breast cancer seven years ago, Lucy, 12, and Makenzie, 11, curl up in her arms.
"At 3 and 4 years old, they don't really understand. They just know that Mommy doesn't feel good," says DeAnne, recalling how very fatigued she was from the chemotherapy drugs. "When I first started the treatment, it was hard, really hard. I came home at night, I got sick, really sick. I thought, 'What will they do without me?'"
That was a while ago – long past the weeks of chemo treatments and rounds of radiation and a right breast lumpectomy with 11 nodes removed.
"The Hollis Cancer Center team gave me Christmases with my kids, birthdays with my kids, time alone with my husband, vacations," said DeAnne, who has three adult children (Vincent, 31; Kevin, 29; and Nicole, 28) as well as Lucy and Makenzie, three grandsons and a granddaughter.
DeAnne was diagnosed with Stage 3 Aggressive Breast Cancer in 2008. "I remember that word 'aggressive' being used often," she said, noting that a nagging bruise on her chest led to her diagnosis.
The petite strawberry blond-haired woman was singularly focused initially on whether she might lose her hair during chemotherapy.
"I wasn't sure how to feel when I found out I had cancer. I remember thinking, 'Am I going to lose my hair?' I finally was talking to a nurse later that day, who spoke candidly and said, 'Yes, you're going to lose your hair.' That's when I broke down. I thought, 'Okay, well, this is real.'"
The Hollis Cancer Center team members, DeAnne said, have always been straightforward with her. "They let me be me through the treatment. I have to be sarcastic. I have to make a joke out of something that's heavy and they allowed that."
Asking questions – sometimes over and over again – was okay, DeAnne learned. "The Hollis Cancer Center team gave us a moment to take it all in. And then they'd tell us again. They would tell us it's okay to not understand everything at first."
Her care providers also made sure that not only her daughters were entertained but also that her husband and mother were at ease. "My husband had to deal with this too, not just me. He got the opportunity to meet with the counselor. They made sure my mom was also comfortable with what was going on. They focus on the patient, but they make sure the family is comfortable."
Even now, through her twice-a-year follow-ups, DeAnne said she is impressed at the personal nature of the care she receives at the Hollis Cancer Center. "Every time I go in there, someone calls me by my name. I just think that's amazing."
She has the utmost respect for her physicians and care team. "My breast cancer responded very, very well to the surgery and treatment – that was before chemo and radiation. I mean, they know what they are doing!"
By the movie décor and family portraits at their house and the friends and family members who pop in and out of their home, it is clear the Abells have a vibrant life filled with love and laughter, where cancer once touched their lives but no longer controls it.
"I just live. We just live. And it's not just me who is cancer-free either. My family is cancer-free."